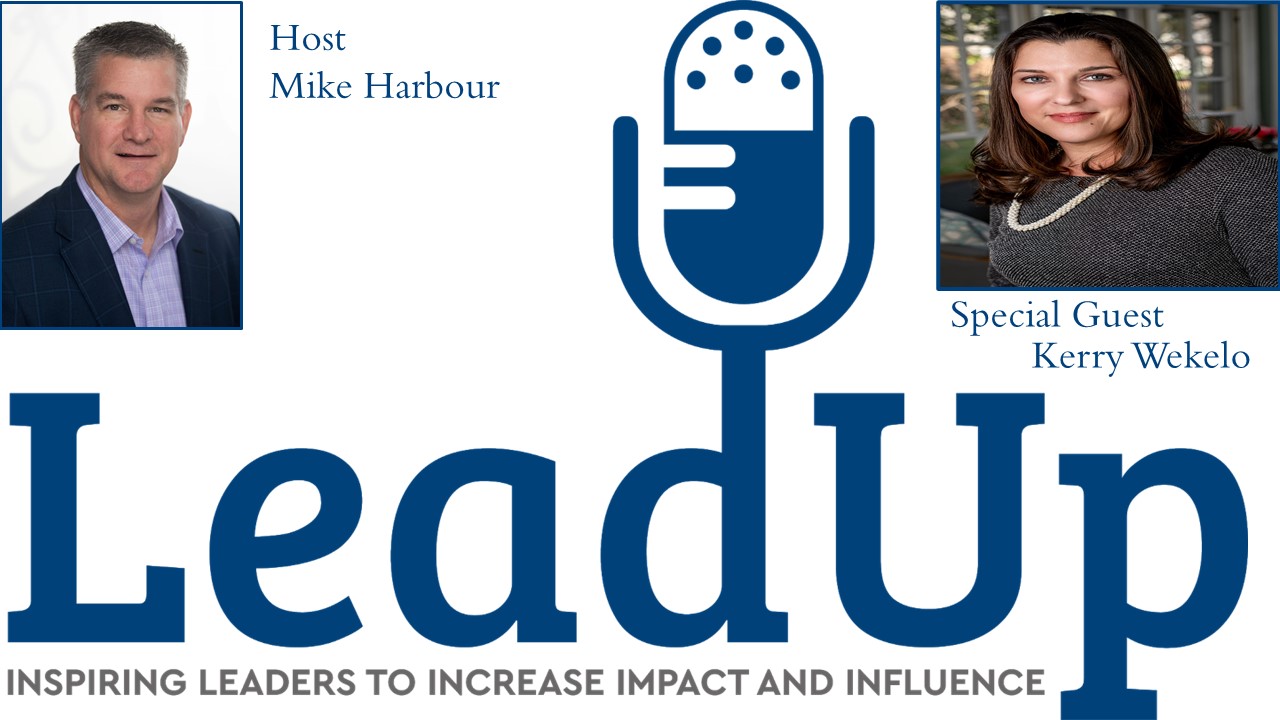 Our Lead Up guest in Episode 210 is Ms. Kerry Wekelo.
Kerry  is the Chief Operating Officer at Actualize Consulting, a financial services firm. Her book and program, Culture Infusion: 9 Principles for Creating and Maintaining a Thriving Organizational Culture and latest book Gratitude Infusion, are the impetus behind Actualize Consulting being named Top Company Culture by Entrepreneur Magazine, a Top Workplace by The Washington Post, and Great Place to Work-Certified.
In her leadership, Kerry blends her experiences as a consultant, executive coach, award-winning author, mindfulness expert, and entrepreneur. Kerry has been featured on ABC, NBC, NPR, The New York Times, Thrive Global, SHRM, Inc., and Forbes
In today's podcast, you will learn more about  "Gratitude Infusion" and how you can make this a part of your leadership culture. 
We discuss how you can make gratitude a successful process in the workplace?
Kerry will share a few ways you can use gratitude to build your teams?
Why is gratitude certain to work in uncertain times?
We even discuss the hard topic of if team members don't believe in gratitude or having a really bad day and don't want to participate?
And finally how frequently should you be using gratitude as a tool? As well as many more things about culture and leadership.
Kerry may be reached directly at kelam@actualizeconsulting.com     
 Or learn more about
Actualize Consulting at https://www.actualizeconsulting.com/
Make sure you get a copy of our Daily Compass Tool. We have a special surprise coming soon.