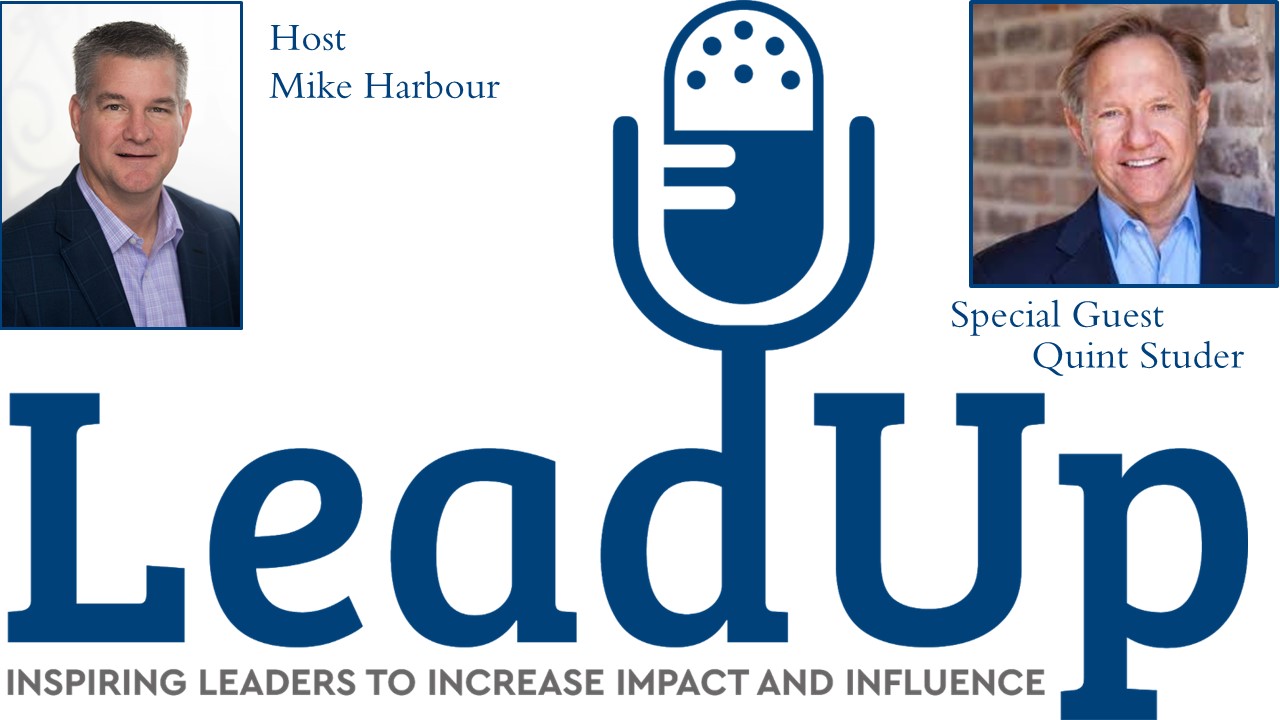 In this episode, Mike talks with his friend and mentor Quint Studer. 
They are discussing Quint's book 'Results That Last'. Quint talks about why he wrote this book and how he wanted healthcare to be seen by those who were non-healthcare.
Quint shares the importance of creating systems that maximize what you are trying to accomplish. And if you don't get the results you are seeking, you step back and reevaluate the process to make it better. There are times when we do make adjustments based on the situation and that adjustment is something we do forever.
Quint says, "you've got to get the top right to get the rest of the organization right." He shares that compliance is so important in order to get the consistency you are looking for. 
Mike has created a tool to help you achieve the consistency you are needing, The Daily Compass Quarterly Planner. This planner will help you stay on task and create good habits. You can go to Dailycqp.com and order yours today. 
Quint shares his thoughts on communication and accountability and how these help you to achieve your outcome. 
Quint also shares some great resources with us on how to assess stress and trauma. These things are of great concern after 2020 and making sure we can move forward the best way possible. 
Show links: Stress and Trauma Video with Quint Studer
Resilience & Well-Being in Stressful Times