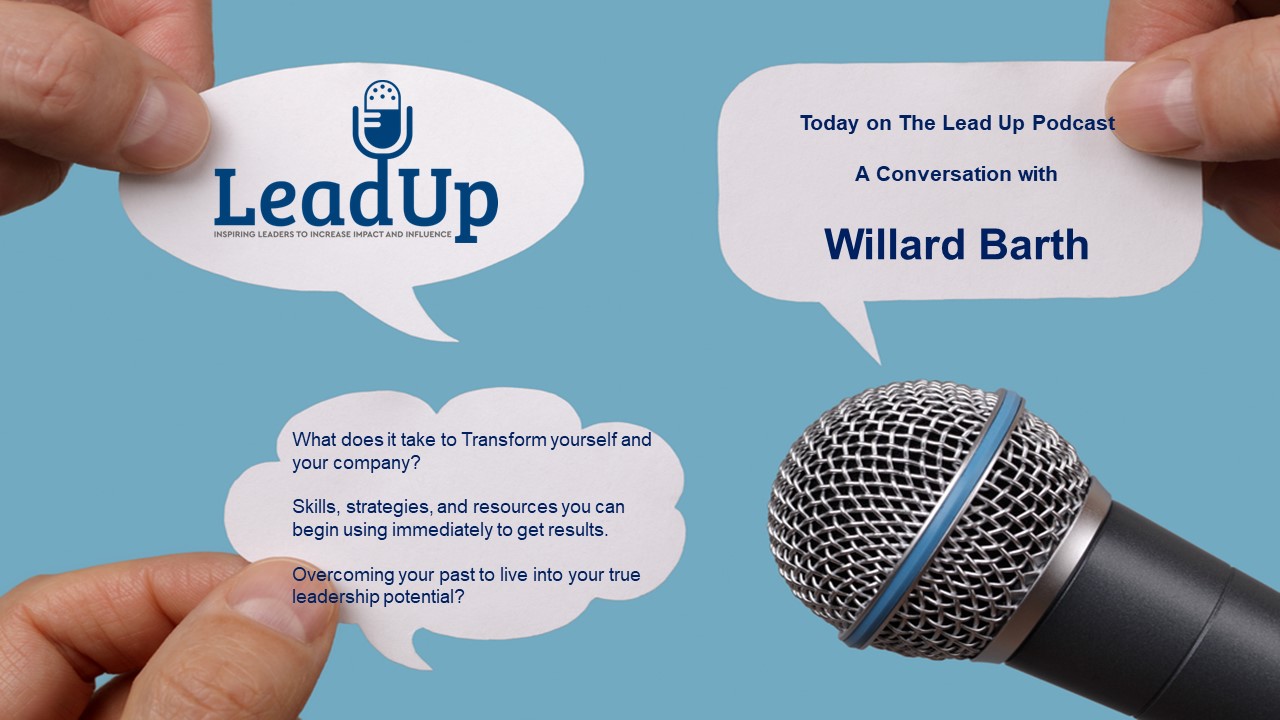 Willard Barth is the author of The Anatomy of Transformation www.taotbook.com 
Willard has experienced his own life and leadership transformation and shares his formula for success on The Lead Up Podcast.
I learned the comeback story, the levels of competence and the skills necessary to improve your life and results whether in business, leadership or your own personal journey. 
Change is inevitable, growth is optional. Transformation is a choice!
Willard
Barth
 is a successful Business Consultant and Peak Performance Strategist who has gone through those transformations himself, as well as guided his clients through those transformations for over 29 years. His approach to business and life was documented in his #1 Best Selling Book The Anatomy of Transformation where he lays out the system he has applied to overcome personal changes such as losing his leg to cancer as a child, abuse, alcohol addiction, jail, $250,000 debt  and homelessness to becoming one of the leaders in his field, recognized around the world and helping his clients achieve 30-300% growth! One client achieved a 93% increase in revenues in 12 months while another went from 15 employees and $32M in annual revenue to over 65 employees and $124M in revenue in 18 months making them one of the top 10 fastest growing companies in NJ.
Licensed Master NAP Trainer & NLP Practitioner
Author, Business Consultant and Transformation Expert
Get your FREE copy of The #1 Best Seller The Anatomy of Transformation www.TAOTBook.com
Connect with Willard on Facebook and LinkedIn
https://www.facebook.com/willardbarth